The New Housing Hub team currently consists of the directors Penny Marsh and Alison Boulton alongside Jade Zerk heading up the administration.
Alison Boulton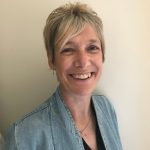 Alison Boulton is a practitioner, consultant, researcher in New Housing Engagement. She has been a pioneer Baptist minister living on a new housing estate for over 10 years, loving and blessing residents and birthing a community relevant church. During that time her regional and national engagement has grown and, along with Rev Penny Marsh, she has written a Grove book about Ministry on new housing estates and founded the ecumenical New Housing Hub in partnership with Fresh Expressions, Churches Together in England, and Baptists Together. She is part of the Fresh Expressions National Core team; has been commissioned to work with The Archbishop of Canterbury's Commission on Housing, Church and Community researching new housing engagement, and is undertaking Doctoral research in this area.
Penny Marsh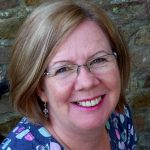 Penny Marsh is a Baptist Minister. Along with her family, Penny has been pioneering in new housing areas since her ordination 20 years ago. Currently Penny is a mission enabler for the South Eastern Baptist Association, with a specific focus on pioneering in the new Ebbsfleet Garden City in Kent. As a pioneer, Penny has experienced both incarnational living and 'being a guest'. As Ebbsfleet will be a new town with 15,000 new homes, much of the preparation has involved working with other denominations, council and planners. Penny also represents the Baptist Union on the Churches Together in England New Housing Areas group. Penny loves the opportunities and challenges that new housing developments present and is keen to see missional communities emerge that witness to the love and transformational power of Christ.
Jade Zerk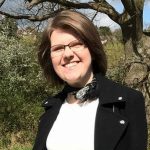 Jade Zerk is a Community Engagement Worker in a new housing area. Following the completion of the FORGE Equipping Missional Leadership Course, Jade followed the call to move and join a pioneer ministry in a new housing area. Alongside incarnational living, Jade has studied a certificate in Theology, Ministry and Mission at Bristol Baptist College, and is part time administrator to Ali Boulton and the New Housing Hub. She is passionate about journeying with people and doing life together.