Welcome to the New Housing Hub
A Network for Christians of all traditions who have a vision for engaging with new housing communities
Working Together to Share God's Love with EVERY New Housing Area
In these times of housing crisis in which building new homes has been defined as a government priority, many cities, towns and villages are experiencing growth through new housing. Our challenge as Christians is how we respond to these new communities with welcome and blessing. The New Housing Hub is a network that has been established to inspire, resource and connect pioneers, churches and individual Christians across the country and from all church traditions to respond to this challenge and engage with these new communities.
The New Housing Hub is a network :
To help us be more strategic both within and across our denominations;
To share knowledge, experience, contacts, vision, insight etc;
To connect people geographically to support one another on the ground
To encourage Christians and Churches to be a prophetic voice of welcome rather than protest and to advocate for the 'not yet' residents of planned new housing areas.
To be a strategic voice to developers, councils, housing associations, the government
We have this vision that if we all kept in touch with each other across denominations, networks etc we could be really strategic; rather than overlapping we could each use our resources so that between us all we could cover every new housing area in the country! It's a big vision but we need  to start somewhere! 
We are grateful to be working in partnership with Churches Together in England, Fresh Expressions and Baptists Together.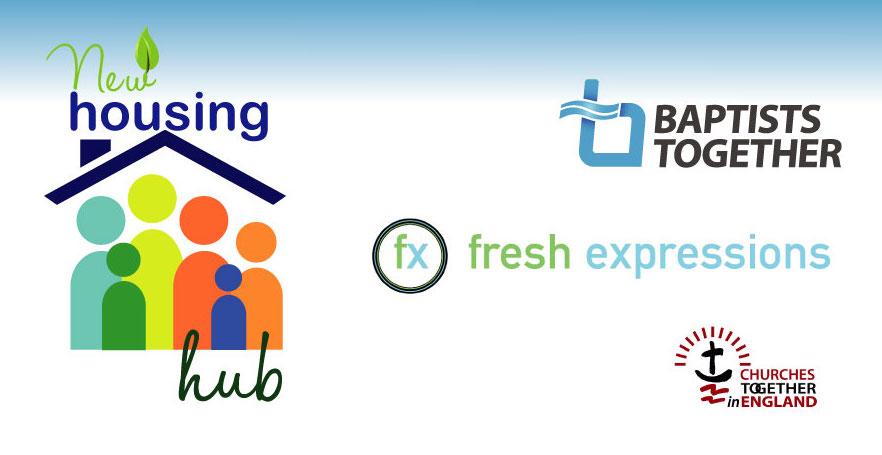 Subscribe to our database